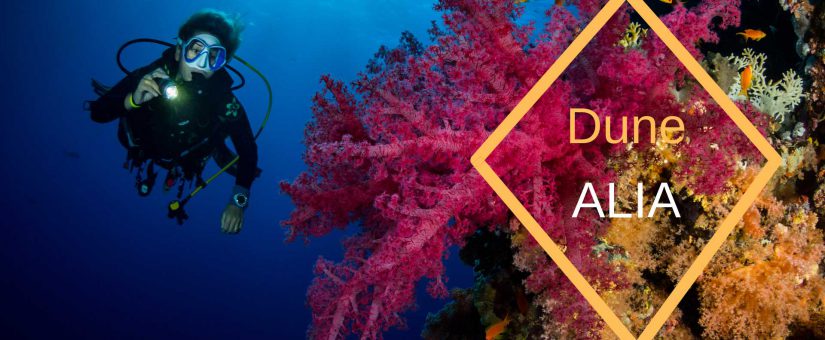 DUNE ALIA: LIVEABOARD BOAT FUNDING PROJECT
Following the launch of the Dune Alia funding project at the 2019 International Dive Show in Paris, here are the details.
The Dune Alia Project
Professional dive company Dune wants to add to its range of boats already in Egypt with an unprecedented boat that will shake up the world of scuba diving liveaboards by facilitating time together, comfort and conviviality. An ocean enthusiasts' project, Dune Alia is an innovative liveaboard boat designed for diving and underwater activities.
Dune is looking for 50 investors to fund the boat's construction and be part of the Dune Alia adventure!
The Liveaboard Boat
The Dune Alia boat differs from conventional liveaboard boats because it is designed to encourage discussion and conviviality; it provides greater comfort with outstanding cabins in all categories: standards are 'standard' in name only, superiors are premium and beautifully comfortable, and owners' cabins are like high-class hotels on the water.
Become an Investor
Dune is seeking funding towards the €1 million construction cost. The minimum investment amount is €20,000 over four years with an annual return of 4%, or over seven years with a gross annual return of 6%.
As well as a conventional annual return in line with regulations, each investor receives a free liveaboard on-board Dune Alia each year. By investing in Dune, you not only fund a project: you can enjoy its fruits.
"Dune Alia offers a unique experience for ocean lovers: comfort, time together, conviviality, diving and various other activities will all feature on this unique voyage"
Interested in the Dune Alia project? Contact us!
Emmanuelle RIPERT – CFO
Email : emmanuelle.ripert@dune-world.com
Tél : + 33 (0) 6 45 96 87 50