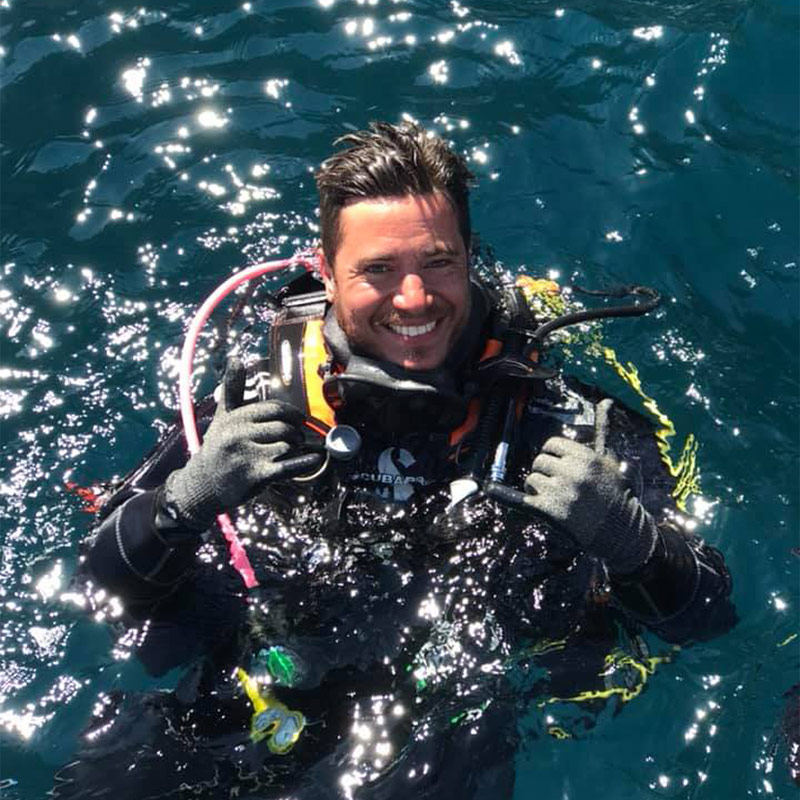 Project Description
Laurent
A mixed profile: responsibilities underwater and on land
Laurent first came across diving eight years ago and it was thanks to a series of happy encounters that he started working at Dune Marseille.
This trained businessman decided to leave his managerial post at a large company to devote himself to his burgeoning passion. With his diving State Diploma in the bag, he spent seasons in France and abroad, where he became familiar with the world of PADI. A whole new world was opening up and there was no chance he was going to leave it behind!
In 2018, Dune spotted him because of his mixed profile: as a diving instructor, mechanic, businessman and manager, Laurent's days are never quiet. He works on the land and in the water all year round.
Now the joint manager of the centre, he enthusiastically flies the flag for the Dune family.